SINDIEX 80/3 / Vertical Vacuum Sintering Machine
Vertical Vacuum Sintering Machine

MODEL NO. SINDIEX 80/3
Two station automatic hot press machine with small vacuum chamber in controlled atmosphere & cooling chamber with advanced technology for the production of diamond segments in vertical automatic loading & unloading.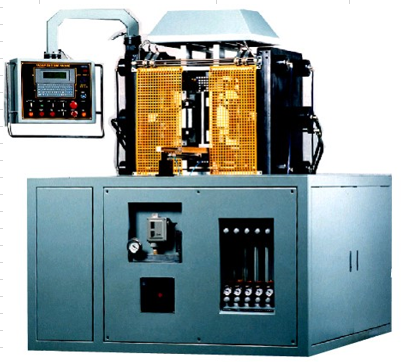 TECHNICAL DATA
* MODEL NO:SINDIEX 80/3
* POWER SUPPLY:380 VOLT, 3 PHASES, 50/60 Hz
* MAX.POWER CONSUMPTION:80 KVA
* MAX.AIR CONSUMPRION:APPROX.30 LITERS/MIN.
* TEMP.REGULATION & READING RANGE:THERMOCOUPLE:200-1,200oC PYROSCOPE:300-1,300oC
* COMPRESSION FORCE ADJUSTMENT:500-32,000Kg
* SINTERING AREA:100CM2-850oC(changes depend on sintering conditions)
* SINTERING TIME ADJUST:0-999 MIN
* COOLING WATER PRESSURE:3-4 BARS
* COOLING WATER CONSUMPTION:APPROX.80 LITERS/MIN
* MAX.VACUUM:75Hg.CM
* OVERALL DIMENSION:W1,500MM x L1,500MM x H1,700MM
* WEIGHT:APPROX. 3,100 Kg

This technical data may be used only for guideline of production. DIEX Corp. will reserve the right to introduce any technical modification to its own machines, also in contract acquired, which its irrevocable decision are improvements. Therefore, any datum given on the catalogues & and data sheet has only indicative value.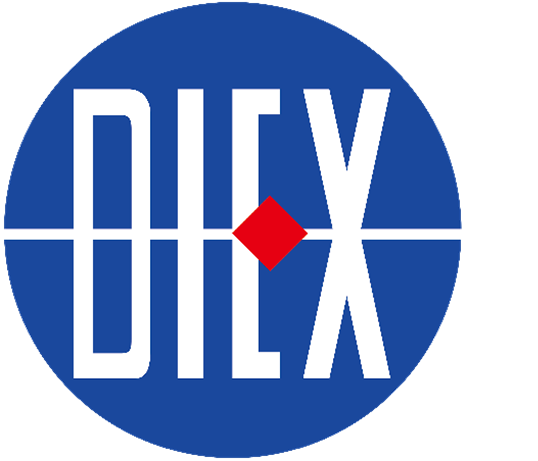 Advanced Machines & Equipment for Diamond Tools
DIEX CORP.
www.diex.com / sales@diex.com / T. +82 70-8877-4563 / F. +82 2-6442-3804