Auto Dosing Machine/ADB50N
Special Dosing Machine for high precision dosing like special metal for atomic energy industry or granulated powder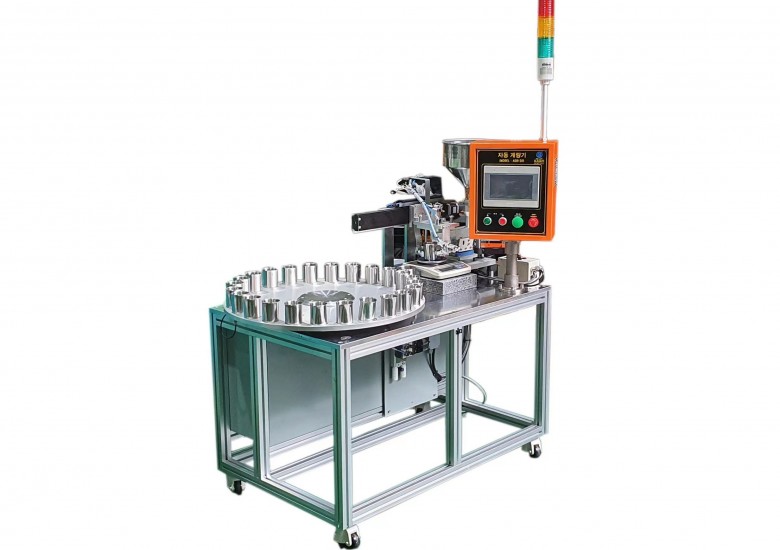 AUTO DOSING MACHINE

MODEL NO. ADB50N
This machine automatically weighs in the metal powder scale method and automatically puts 24 cups on it.
Espcially designed for granulated powder or special powder like W Powder or Uranium powder for Auotomic Engergy industry to make very high precision weighing inside of Glove Box.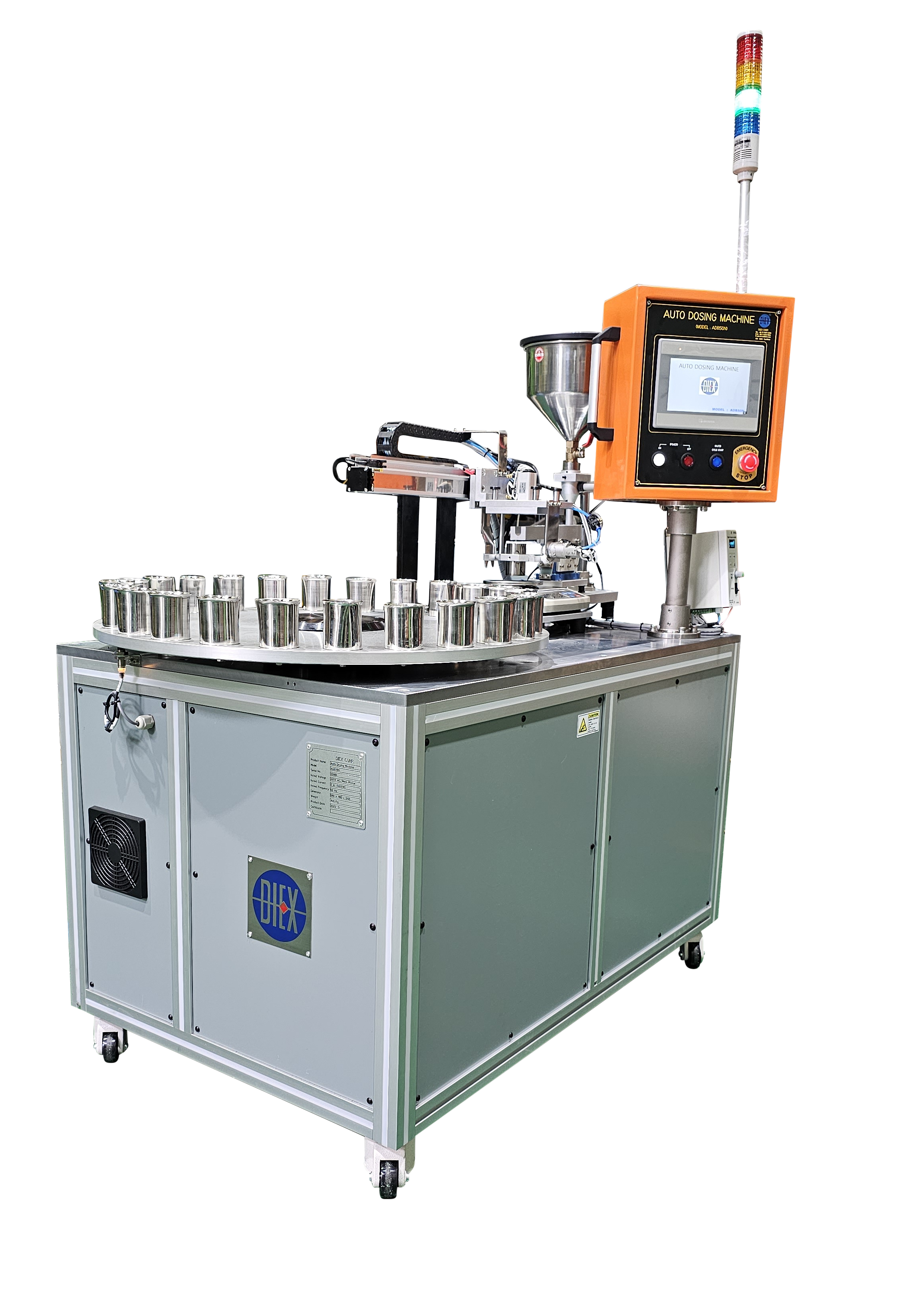 - Hopper & powder feeding device
- weighing scale
- transfer feeder
- loading rotator
- electric control device
TECHNICAL DATA
Model: ADB50N option ADB120
1) Min & Max. weighing: 2~50g 2~120g
2) Hopper capacity: 5 liters
3) Tolerance: +- 0.1g/time of weighing
4) Powder supply method: 3-stage vibration method (weight setting for each section)
5) Powder supply rail material: Aluminum (hard treatment)-
6) Vibration and frequency setting: digital method
7) Weighing complete powder transfer SYSTEM : Servo system
8) Defect selection: Possible: Transfer to defective transfer position
9) Measuring cup size: upper dia 65 X lower dia 37 x height H45mm
10) Measuring cup material: sus 316
11) Powder loading method:
- Servo rotation method: 24 divisions
- Loading plate material: Aluminum
12) Weigher: use of scale
13) Weighing setting method: RS232 communication - Set in HMI
14) Storage capacity: 20 data storage
15) Frame: aluminum profile
16)Weighing Time:10~30sec/weighing
DimensionW 1200MM x L 800MM x H 1600MM
Weight(Approx.) 300KG
This technical data may be used only for guideline of production. DIEX Corp. will reserve the right to introduce any technical modification to its own machines, also in contract acquired, which its irrevocable decision are improvements. Therefore, any datum given on the catalogues & and data sheet has only indicative value.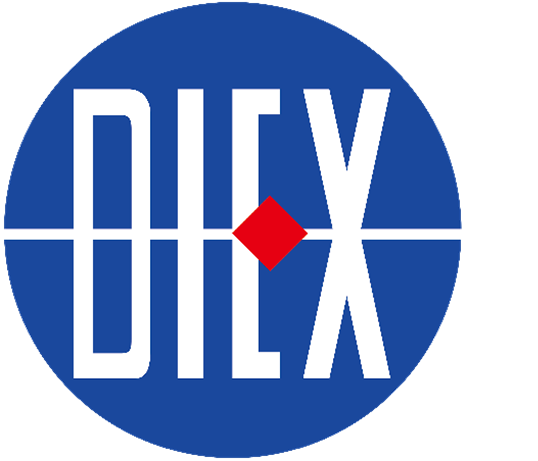 Advanced Machines & Equipment for Diamond Tools
DIEX CORP.
www.diex.com / sales@diex.com / T. +82 70-8877-4563 / F. +82 2-6442-3804