Mixing Machine / MX20
Specially designed agitator type mixing machine to provide mixed powder to Continuous Granulator (Model: PGM10)
MIXING MACHINE

MODEL NO. MX20
Specially designed agitator type mixing machine to provide mixed powder to Continuous Granulator (Model:PGM10)
- Adjustable mixing time & speed.
- Special shape knife makes mixing very efficiently by rotation and orbital movement.
- Mixing with binder and IPA
TECHNICAL DATA
Model: MX20
Rotation Speed: 0~800 RPM
Power Supply: 220V, 1P, 50/60Hz
Dimension: 990mmL*360mmL*600mmH
Max.Power Consumption: 2.5KVA
Mixing Container Capacity: 20Liters(Optimum Mixing Capacity:10Kgs)
Container Volume: Dia.280mm*300mmH
Weight: Approx.100kg
Mixing Efficiency: 20kg/1Hour
This technical data may be used only for guideline of production. DIEX Corp. will reserve the right to introduce any technical modification to its own machines, also in contract acquired, which its irrevocable decision are improvements. Therefore, any datum given on the catalogues & and data sheet has only indicative value.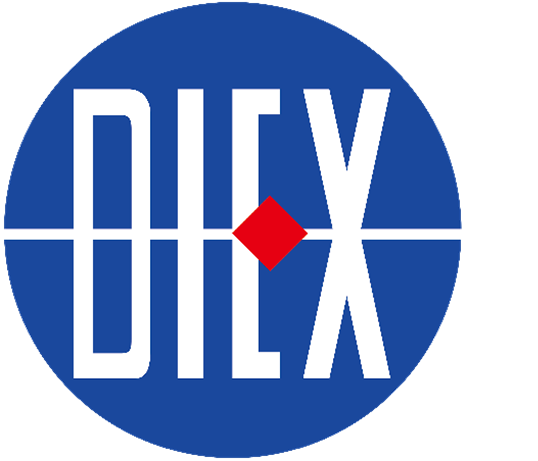 Advanced Machines & Equipment for Diamond Tools
DIEX CORP. #1104 -101,Empire, 127 Uisadang-daero, Yeongdeungpo-Gu, Seoul Korea.
www.diex.com / sales@diex.com / T. +82 70-8877-4563 / F. +82 2-6442-3804