This unit is to control temperature to dry granulated powder with alcohol in order to remove alcohol and obtain better fluidity for volumetric cold pressing.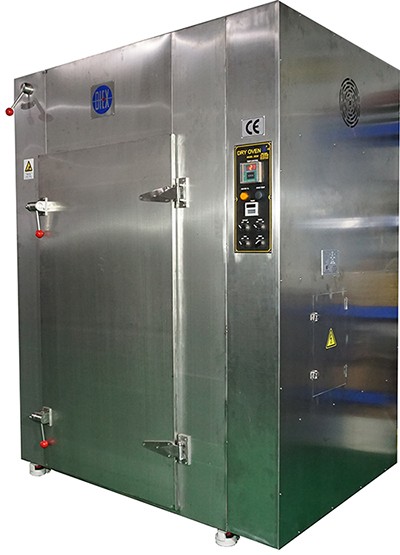 MACHINE FEATURES
SIMPLE OPERATION(ONE TOUCH KEY OPERATION)

LOW COST OF OPERATION AND MAINTEINANCE.

TEMP. & TIME CONTROL INCREASE FLUIDITY OF GRANUL POWDER.
TECHNICAL DATA
Model: DO 10

Power Supply: 220/380 VOLT / Monophase, 50/60 HZ

Max.Power Consumption: Heating Element:AC 380V 7 KW/h Fan Heater

Fan Moter: AC 380V 1/2HP

Controller: PID Type

Temp.Range: Room Temp.~200oC(Max.)+/-0.2 Degree C / 80Degree C about two hour for 150~200kg powder

Temp.error+/- 1 Drgree C

Insulation:Homemat

Sheves: 2 row 24 shelves (12 dry platew/row) with 24 dry plate (640Lx460Wx50Hmm) in 0ne door

Trolly can easily move to Dry Chamber with roller(24 dry plate/trolley)

Dimension: L 960 x L 780 x H 1670 mm

Weight: Approx. 200Kg
NOTE
This technical data may be used only for guideline of production. DIEX Corp. will reserve the right to introduce any technical modification to its own machines, also in contract acquired, which its irrevocable decision are improvements. Therefore, any datum given on the catalogues & and data sheet has only indicative value.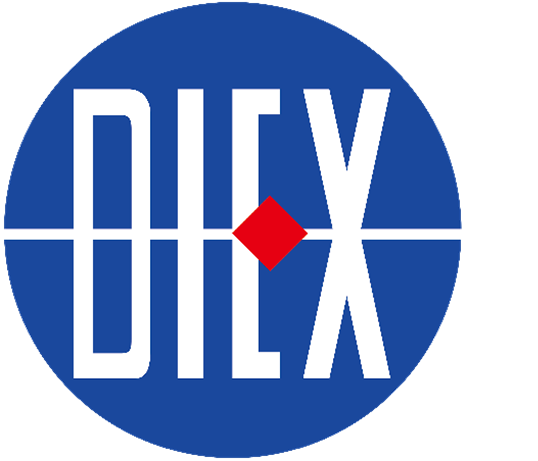 Advanced Machines & Equipment for Diamond Tools
DIEX CORP.
www.diex.com / sales@diex.com / T. +82 70-8877-4563 / F. +82 2-6442-3804