CTC3/12: Computer Tension Control Bench
Checking the concentricity, the side run-out and tension of steel core of the diamond saw blade, by visual system on computer software(TENDIEX) & encoder
Computer Tension Control Bench / CTC3/12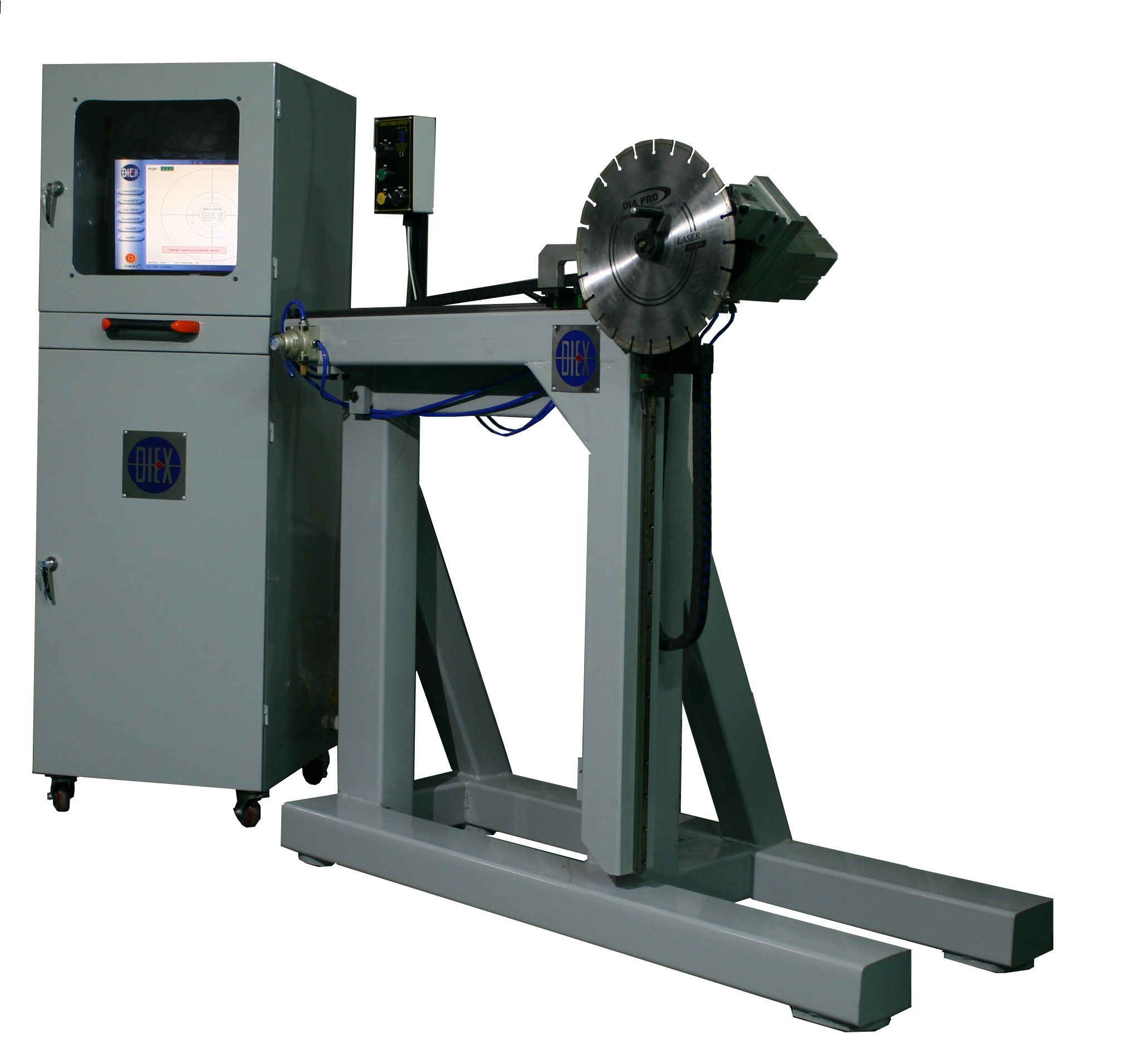 CTC3/12 is for checking the concentricity, the side run-out and tension of steel core of the diamond saw blade, by visual system on computer software(TENDIEX) & encoder.
The table with a control spindel mounted on precision bearings with different diameter of flanges

A pneumatic cylinder piston with adjustble unindirectional thrust slide on vertical guide moving together with sensor on horizontal guide

Automatic steel core locking system by pneumatic cylinder

All data could be stored on computer data & print out report by printer
NOTE
This technical data may used only for guideline of production. DIEX Corp. will reserve the right to introduce any technical modification to its own machines, also in contract acquired, which is irrevocable decision are improvement, therefore, any datum given on the catalogue & data sheet has only indicative value.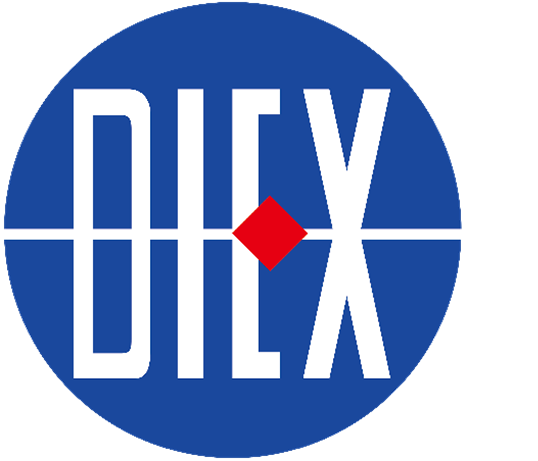 Advanced Machines & Equipment for Diamond Tools
DIEX CORP.
www.diex.com / sales@diex.com / T. +82 70-8877-4563 / F. +82 2-6442-3804