Chiller is used to supply cooling water to the main resonator & mirrors of welding focusing heads or cooling H.F.Generator of Brazing Machine and vital parts of sintering machine etc.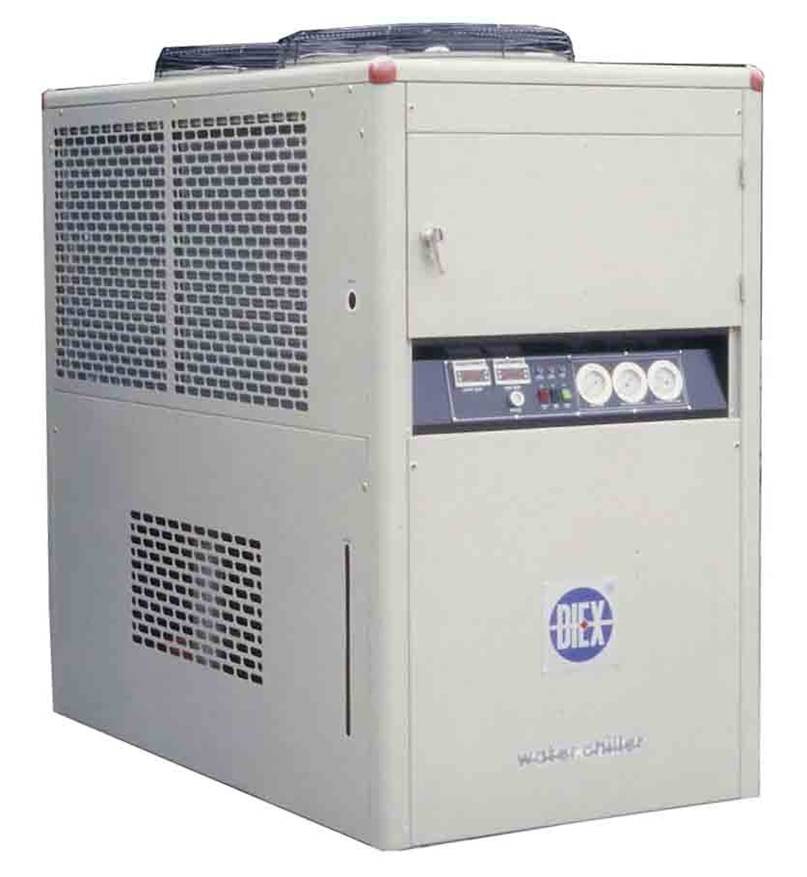 CLOSE CIRCUIT
VITAL PARTS COOLING
USING DISTILLED WATER
TECHNICAL DATA
- Model No : HD-010W
- Power Supply : 380V, 50/60Hz, 3Phases
- Cooling method : Water cooling
- Cooling capacity : 30,500 Kcal/Hr
- Output Pressure : Max.10Kg/Cm2
- Temperature Tolerance : Delta T +/_ 0.5 degree
- Out put water flow: 70 Liter/Min.
- Operation Temp.: 20~22 degree C
- Power Consumption: 10.5 KW
- Machine Dimension :
Length : 1,400 mm
Width : 800mm
Height : 1,120mm
- Weight (Indicative) : Approx. 500Kg
This technical data may be used only for guideline of production. DIEX Corp. will reserve the right to introduce any technical modification to its own machines, also in contract acquired, which its irrevocable decision are improvements. Therefore, any datum given on the catalogues & and data sheet has only indicative value.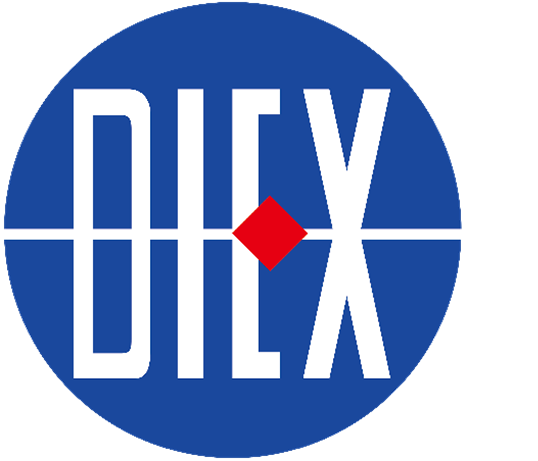 Advanced Machines & Equipment for Diamond Tools
DIEX CORP.
www.diex.com / sales@diex.com / T. +82 70-8877-4563 / F. +82 2-6442-3804