AUTO CORE DRILL GRINDING MACHINE : CGB20
AUTO CORE DRILL GRINDING MACHINE MODEL NO. CGB20
This machine is designed to grind (dressing) core drill tips by speed control and hydraulic system chuck.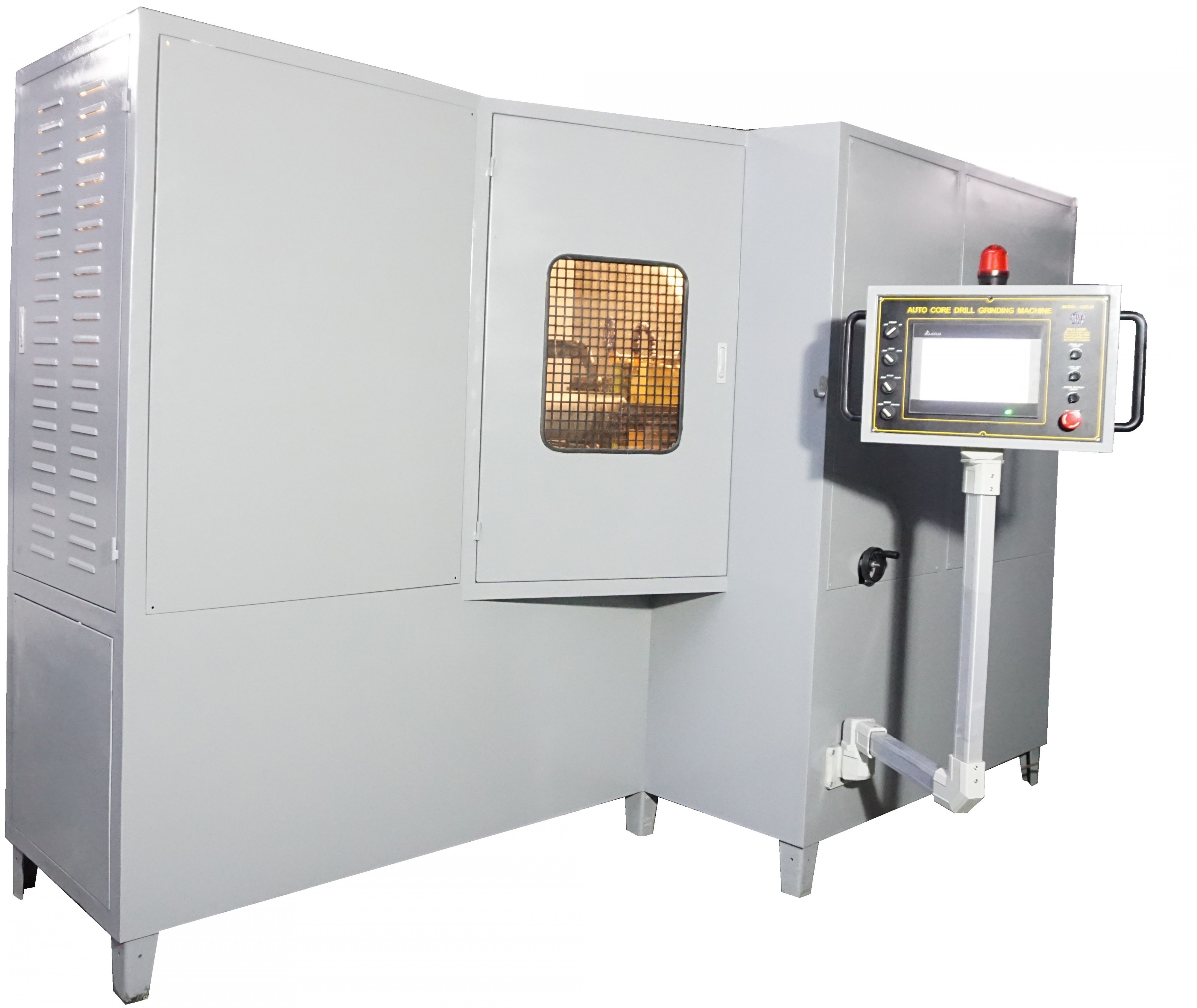 * Automatically Grind Core drill (diameter 50mm- 250mm )
* Rotation speed adjustable by inverter
* Hydralic Chuck clamp core drill to ensure qulaity of grinding
* Special three point synchrozed shank clamping device
* Dust ventilation +cooling water circulation system.
TECHNICAL DATA
* MODEL NO CGB20
* POWER SUPPLY 220/380 V, 3PHASES, 60 Hz
(different voltages are available upon request)
* MAX.POWER CONSUMPTION 17kw
* WORKING RANGE (CORE DIAMETER) 50~250mm(Option 350mm)
* AVAILABLE CORE SHANK LENGTH 100 - 40 mm
* GRINDING STONE SPEED 1500rpm
* CHUCK ROTATION SPEED 0 - 500rpm
* MACHINE DIMENSION W 140 0mm x L 1100mm x H 1100mm
* WEIGHT APPROX. 480 Kg
This technical data may be used only for guideline of production. DIEX Corp. will reserve the right to introduce any technical modification to its own machines, also in contract acquired, which its irrevocable decision are improvements. Therefore, any datum given on the catalogues & and data sheet has only indicative value.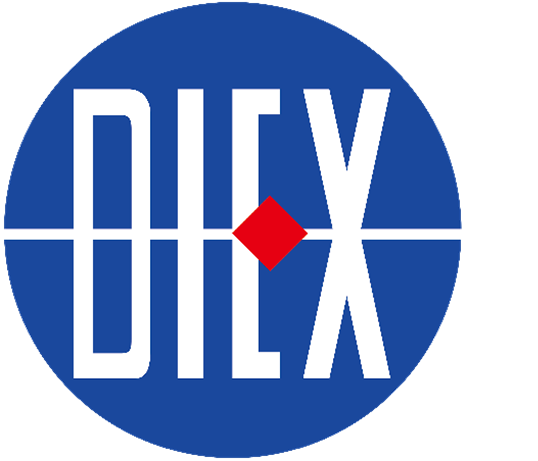 Advanced Machines & Equipment for Diamond Tools
DIEX CORP.
www.diex.com / sales@diex.com / T. +82 70-8877-4563 / F. +82 2-6442-3804