Automatic Blade Cleaning Machine (FC500)
AUTO BLADE CLEANING MACHINE

MODEL NO. FC500
This machine is designed for cleaning of Saw Blade which was lusted and dirty after wet grinding ,passing steel brush or Nylon brush to remove oil and rust then dry saw blade or blank in continuous way.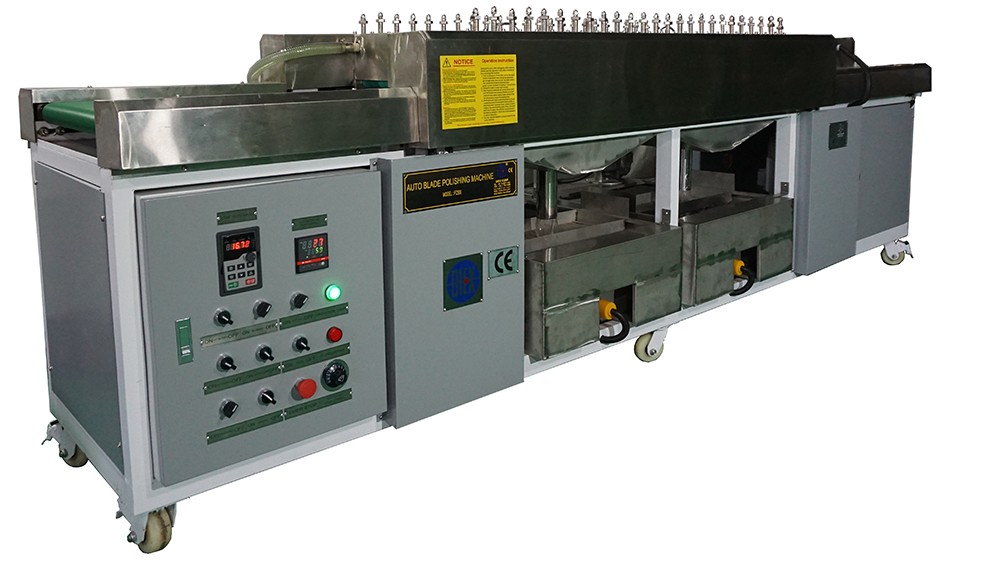 - By the using the monitor, you can select the segment size.
- Able to use the stored programming with PLC.
- Able to make goods with Laser machine.
- Able to make two beads per pressing.
- Easy to figure out the working pressure and numbers of segments.
- Easy to pressure setting.
- Automatically feeding, pressing & ejection of tube.
- Easy to align the clearance between segment and tube.
TECHNICAL DATA
- MODEL NO. : FC500
- POWER SUPPLY : 380V, 3P, 50/60HZ
- POWER CONSUMPTION : 15KW
- ROTATION ROLLER MOTOR: 1.5KW
- BRUSH ROLLER MOTOR: 1.5KW
- WATER PUMP MOTOR: 0.25KW X3
- DRY CHAMBER: 3KW X 2
- HEATING TUBE IN WATER TANK: 3KW X 3
Cleaning Range:100~500mm
Productivity:0.5~10m/min
Working Table Height:880mmHmm
Machine Dimension:3000L×800W×1100
Weight :Approx.800kg
All safety standard & alarm system
This technical data may be used only for guideline of production. DIEX Corp. will reserve the right to introduce any technical modification to its own machines, also in contract acquired, which its irrevocable decision are improvements. Therefore, any datum given on the catalogues & and data sheet has only indicative value.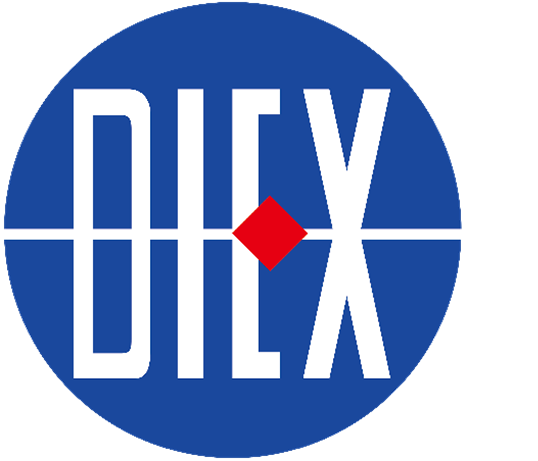 Advanced Machines & Equipment for Diamond Tools
DIEX CORP. #1104 -101,Empire, 127 Uisadang-daero, Yeongdeungpo-Gu, Seoul Korea.
www.diex.com / sales@diex.com / T. +82 70-8877-4563 / F. +82 2-6442-3804