Auto Grinding Machine
Auto 3 positioned grinding machine with Auto Loading & Unloading(side & Front)
Auto Gridning Machine: AGM 3D 500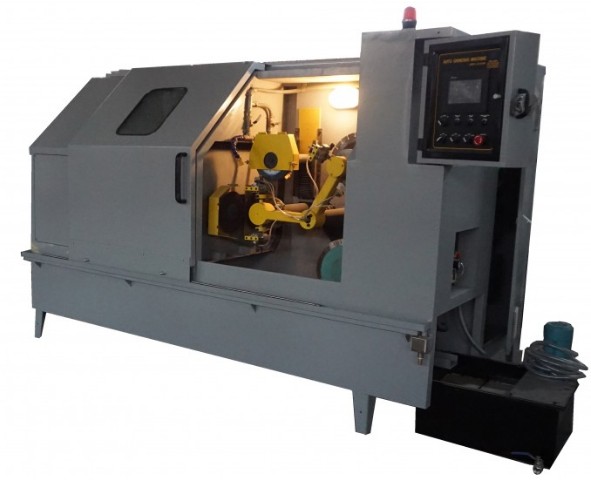 This Auto Grinding Machine was to grinding CIrcular Saw Blade,with auto loading & unloading inside carbinet.
-3 Stations Loading & Unloading with high productivity
-Grinding & Sharpening for High Precision Accuracy
-NC control with high precision Grinding
-Blade Edge Cleaning System
-Auto Touch in feeding System
TECHNICAL DATA
Power Supply:220/380V 50/60Hz

Air Supply:0.4-0.6 MPa.

Power Consumption:<8kw

Grinding Method: Wet type

Dust Remove: closed seal

Abrasive Wheel in feeding: Digital ,auto compensation method

Abrasive Wheel Linear Speed: Speed Control by Inverter

Loading & Unloading: Auto inside of Grinding Machine

Grinding Range:¢200-500mm

Dust Free & Labor saving

All safety standard & alarm system

Machine Dimension: : L×W×H=2300×1450×2200mm

Weight :Approx.1,200 KG
NOTE
This technical data may used only for guideline of production. DIEX Corp. will reserve the right to introduce any technical modification to its own machines, also in contract acquired, which is irrevocable decision are improvement, therefore, any datum given on the catalogue & data sheet has only indicative value.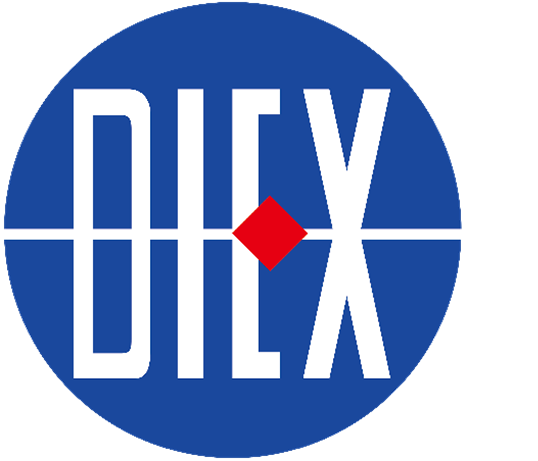 Advanced Machines & Equipment for Diamond Tools
DIEX CORP.
www.diex.com / sales@diex.com / T. +82 70-8877-4563 / F. +82 2-6442-3804