H2 SINTERING FURNACE : CSF600H2
H2 SINTERING FURNACE MODEL. CSF600H2
THIS FURNACE IS DESIGNED TO SINTER CUTTER PRODUCTS LIKE CONTINUOUS RIM,
TURBO BY CONTROLLING PRESSURE & TEMPERATURE WITH HIGH PRODUCIVITY
UNDER 100% HYDROGEN GAS.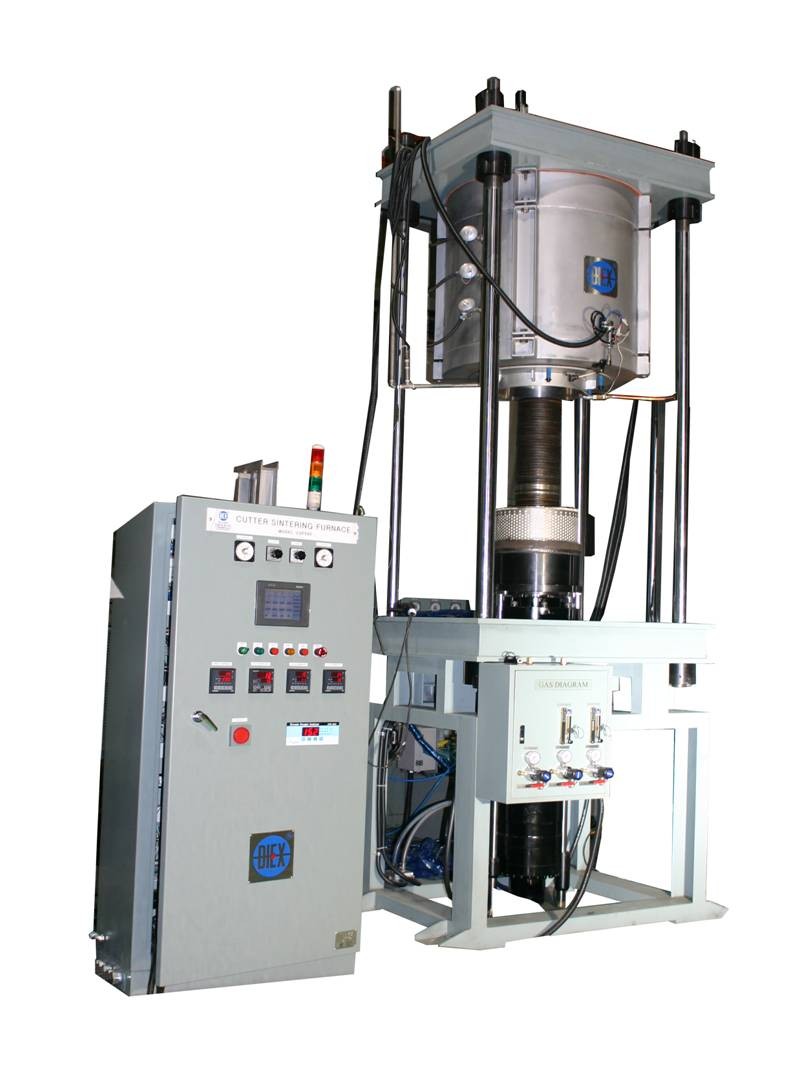 1. This furnace maintains non-oxygen atmosphere by aid of primary nitrogen gas.
2. Hydrogen gas guarantees high-quality product.
3. Proportional valve enables to control pressure and speed of the hydraulic cylinder.
4. P.L.C control and Touchscreen help monitoring and automatization of the sintering process.
(Exception: loading and unloading is manual type)
TECHNICAL DATA
POWER SUPPLY: 220/380V, 3PHASE, 50/60HZ
(DEFFERENT VOLTAGE AND FREQUENCIES ON REQUEST)
PRESS FORCE: MIN. 1,000kg / MAX. 100,000kg
TEMP. SENSOR: 20 - 1,200
WATER REQUIREMENT: 22 Liters/MIN.
SINTERING TIME: 0 - 240 Minute
GASN2 30~35 Liter/Min
H2 15~20Liter/Min
OVERALL DIMENSIONS: 2,800mm (L) x 1,850mm (W) x 4,250mm (H)
WEIGHT: APPROX. 3,500KG
This technical data may be used only for guideline of production. DIEX Corp. will reserve the right to introduce any technical modification to its own machines, also in contract acquired, which its irrevocable decision are improvements. Therefore, any datum given on the catalogues & and data sheet has only indicative value.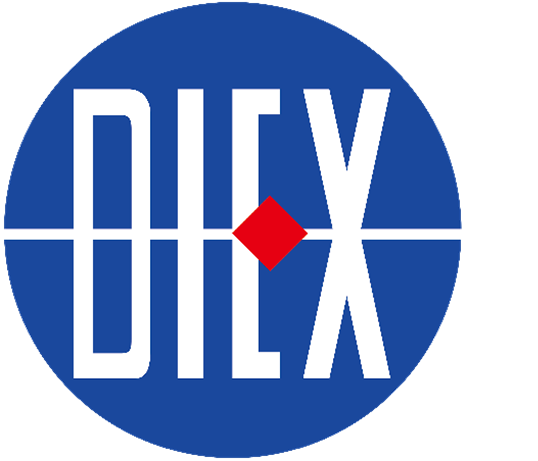 Advanced Machines & Equipment for Diamond Tools
DIEX CORP.
www.diex.com / sales@diex.com / T. +82 70-8877-4563 / F. +82 2-6442-3804