AUTO FRONT GRINDING MACHINE : SAMGE4/18C
AUTO FRONT GRINDING MACHINE MODEL NO. SAMGE4/18C
This machine is designed to dress & grind front part of many pieces diamond blades for small cutter,
Laser saw(4-18 inch), etc to increase productivity separating side grinding process in semi auto way.
by servo motor for infeeding and hydraulic system for osciallation.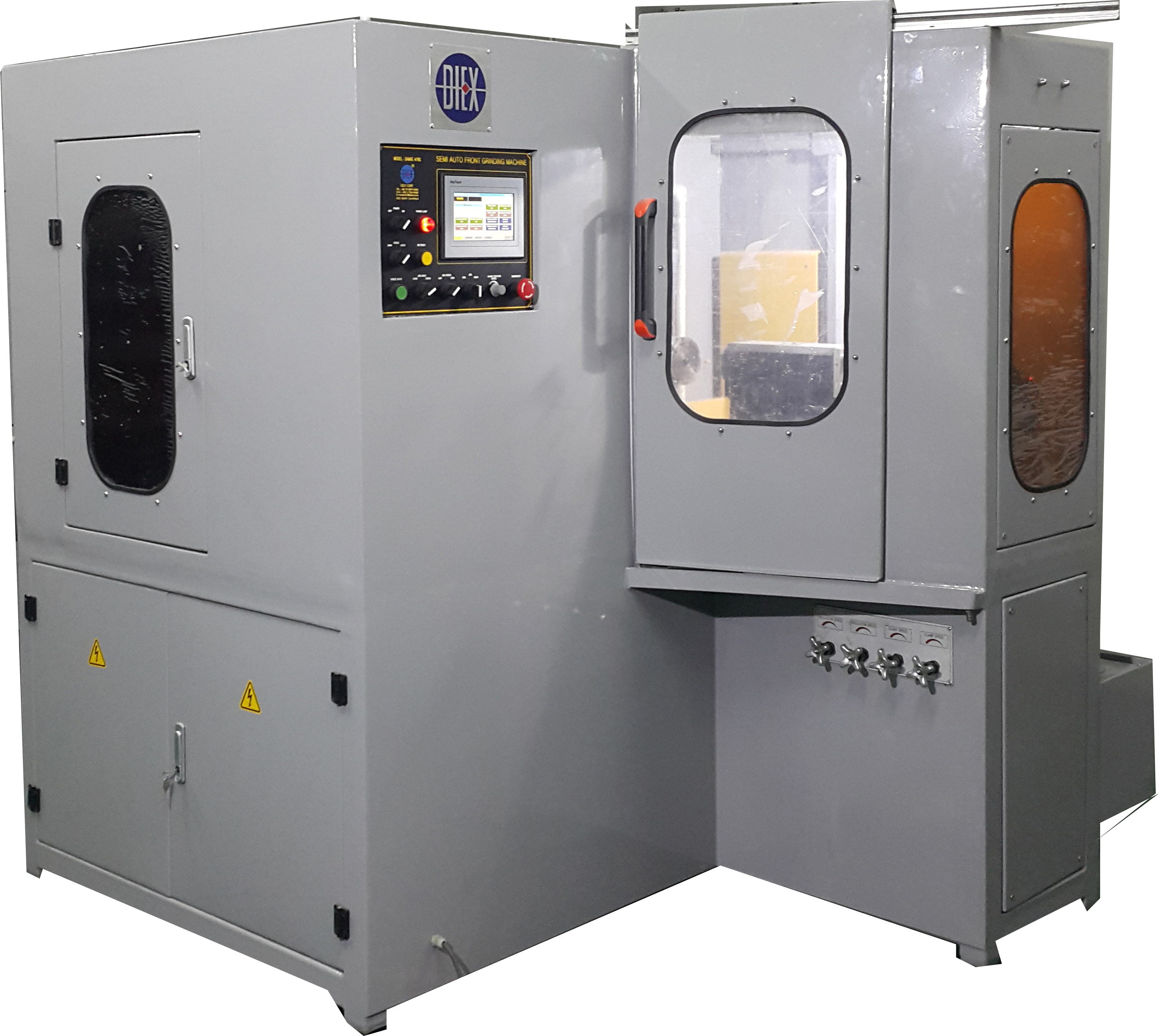 - AUTO SHANK LOCKING SYSTEM
- SERVO MOTOR FEEDING OF GRINDING WHEELS
- ADJUSTABLE MAIN SHAFT ROTATION SPEED
- ADJUSTABLE OSCILLATION OF GRINDING WHEEL
- DUST & ABRASIVE COLLECTING SYSTEM
- PERIODICAL AUTO LUBRICATION SYSTEM
-TOUCH SCREEN MONITOR
TECHNICAL DATA
- MODEL NO. : SAMGE4/18C
- POWER SUPPLY : 220/380VOLT, 3PHS, 50/60Hz
- MAX. POWER CONSUMPTION : 7 KVA
- MIN.DIAMETER: 4 INCH MAX.DIAMETER:18 INCH
- DIMENSION FOR WHEEL 300mm x 75mm x 40mm(ODxIDxT)
- WHEEL ROTAION : 1,750 ~1800RPM
- SPINDLE ROTATION : 60~170RPM at 60Hz 60~140RPM at 50Hz
- MAX. LOADING RANGE :5 0mm
- OVERALL DIMENSION :LENGTH : 2,400mm
WIDTH : 2,400mm
HEIGHT : 2,300mm
- WEIGHT(APPROX.) : 2,500Kg
-Productivity (230mm) 7.5 blades/min for 230mm
This technical data may be used only for guideline of production. DIEX Corp. will reserve the right to introduce any technical modification to its own machines, also in contract acquired, which its irrevocable decision are improvements. Therefore, any datum given on the catalogues & and data sheet has only indicative value.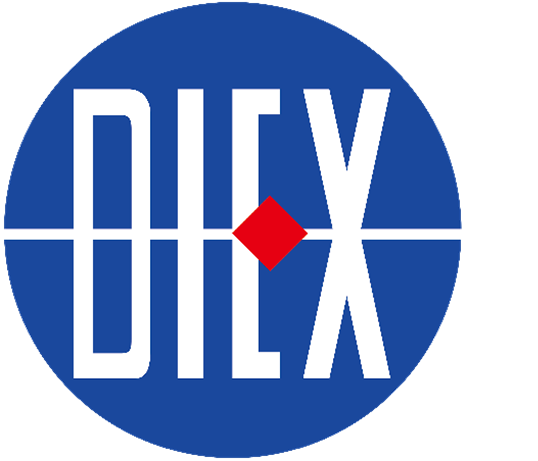 Advanced Machines & Equipment for Diamond Tools
DIEX CORP.
www.diex.com / sales@diex.com / T. +82 70-8877-4563 / F. +82 2-6442-3804