GANG SAW & CIRCUALAR TENSION MACHINE : GTM4/20
Tensioning Machine for Circular Saw Blade & Gang Saw Blade in one machine (Diameter of Saw Blade : 400~2,000mm)
GANG SAW & CIRCULAR SAW TENSION MACHINE

MODEL NO. GTM4/20
Tensioning Machine for Circular Saw Blade & Gang Saw Blade in one machine
Diameter of Saw Blade : 400~2,000mm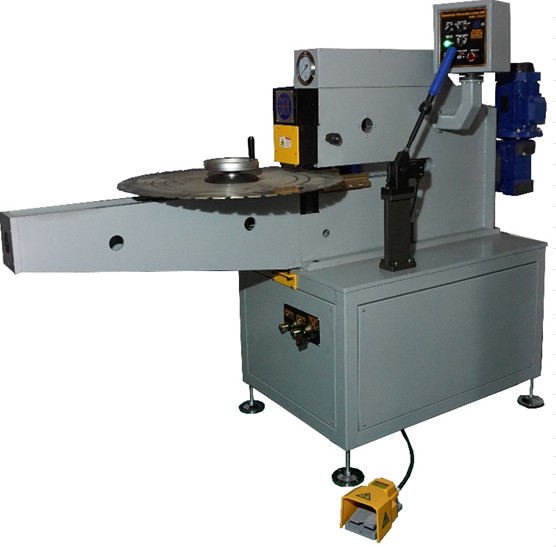 Adjustable rolling pressure
Pedal.switch rotation control with automatic approaching of pressing rolles.
Direction reverseability and change of speed and rotation of pressing rolles.
Exclusive devices to modify the inclining between pressing rolles.
TECHNICAL DATA
MODEL NO. : GTM 4/20
POWER SUPPLY : 380 VOLT, 50/60 HZ (Different voltages and frequencies on request)
MAX. POWER CONSUMPTION : 3KVA
ROLLES TURING SPEED : FROM 1 TO 22 METER/MIN
PRESSURE FORCE (ADJUSTABLE) : FROM 200 TO 6,000KG
STANDARD ROLLERS CAMBER : 125 RADIUS
ROLLES DIAMETER : 75MM
OVERALL DIMENSION : LENGTH : 1,600mmLx800mmWx1,500mmH
WEIGHT(INDICATIVE) : APPROX.1,200 Kg
NOTE
This technical data may be used only for guideline of production. DIEX Corp. will reserve the right to introduce any technical modification to its own machines, also in contract acquired, which its irrevocable decision are improvements. Therefore, any datum given on the catalogues & and data sheet has only indicative value.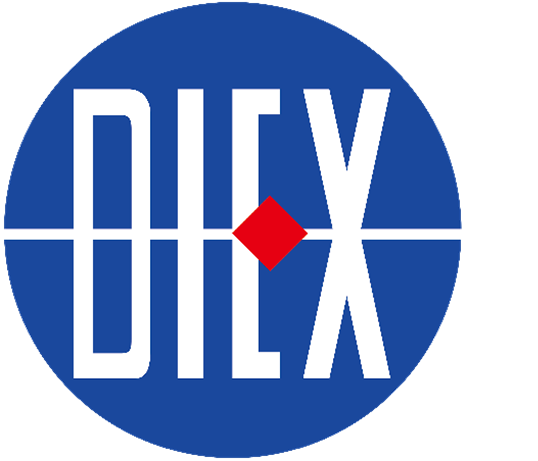 Advanced Machines & Equipment for Diamond Tools
DIEX CORP.
www.diex.com / sales@diex.com / T. +82 70-8877-4563 / F. +82 2-6442-3804