MANUAL COLD PRESS : UP45
Designed to make cold pressed segments manually
MANUAL COLD PRESS MODEL NO. UP45
THIS PRESS IS DESIGNED TO MAKE COLD PRESSED SEGMENT.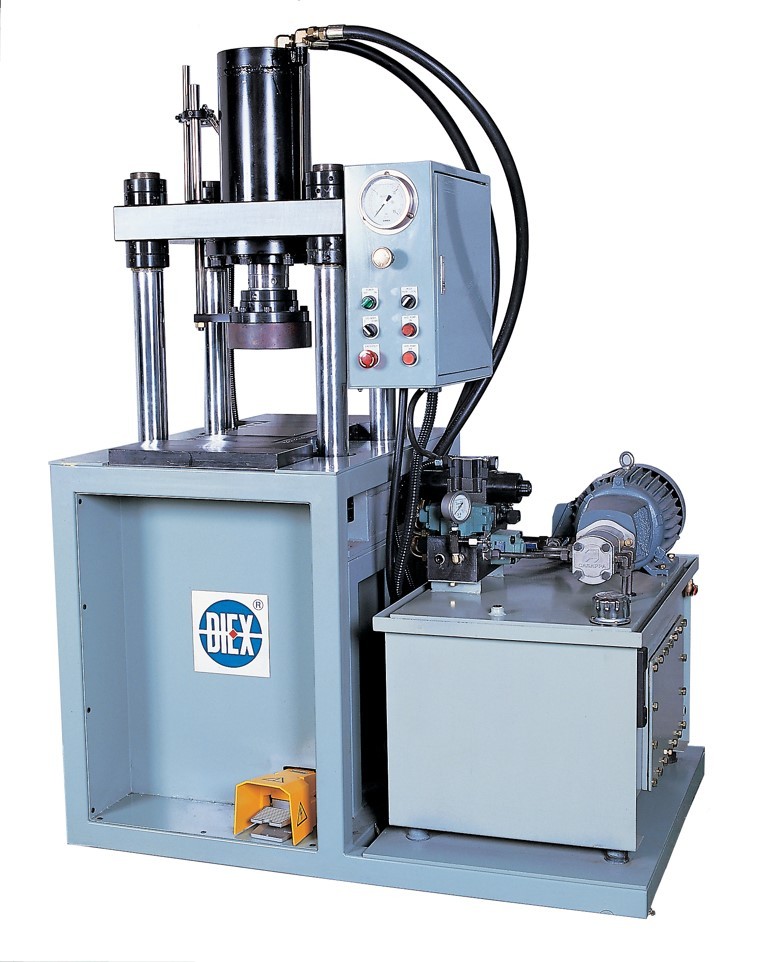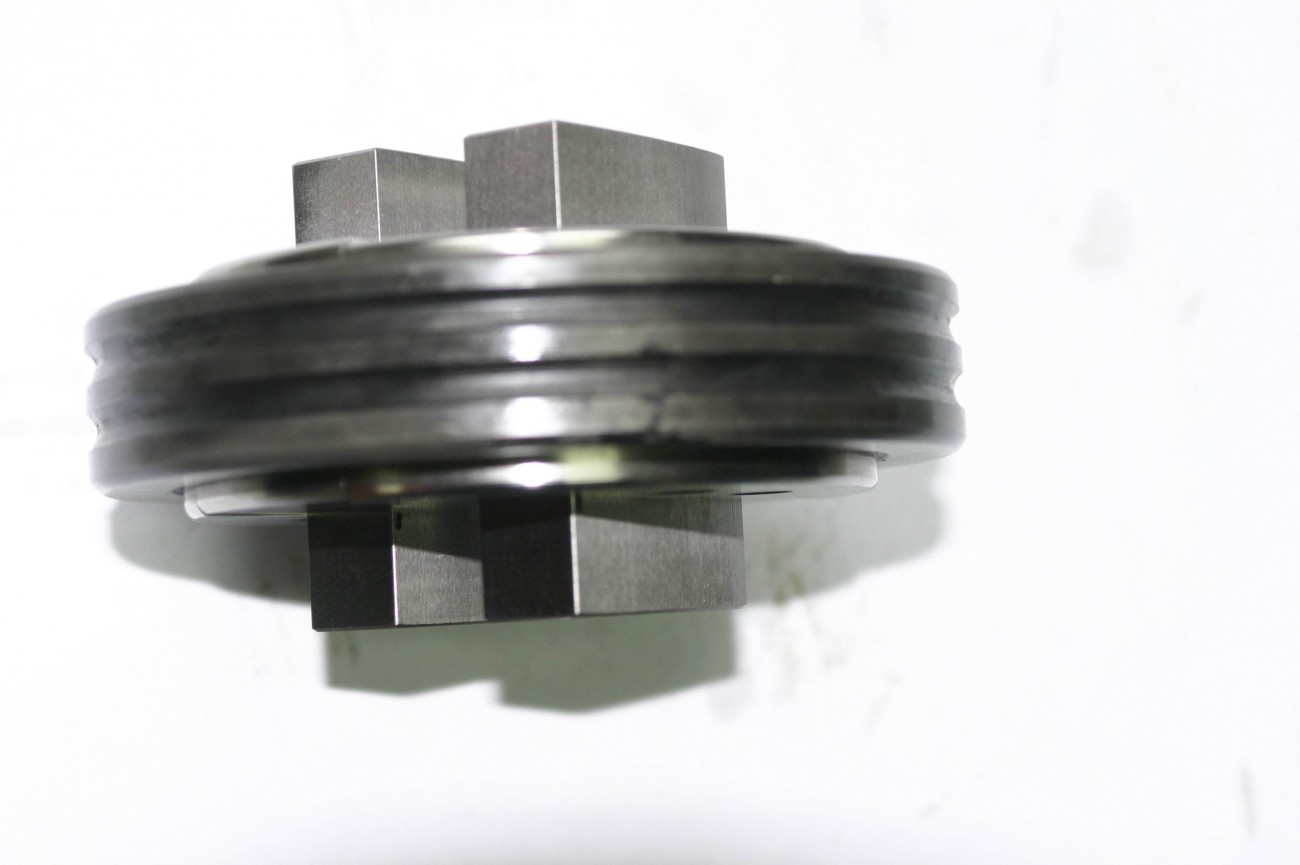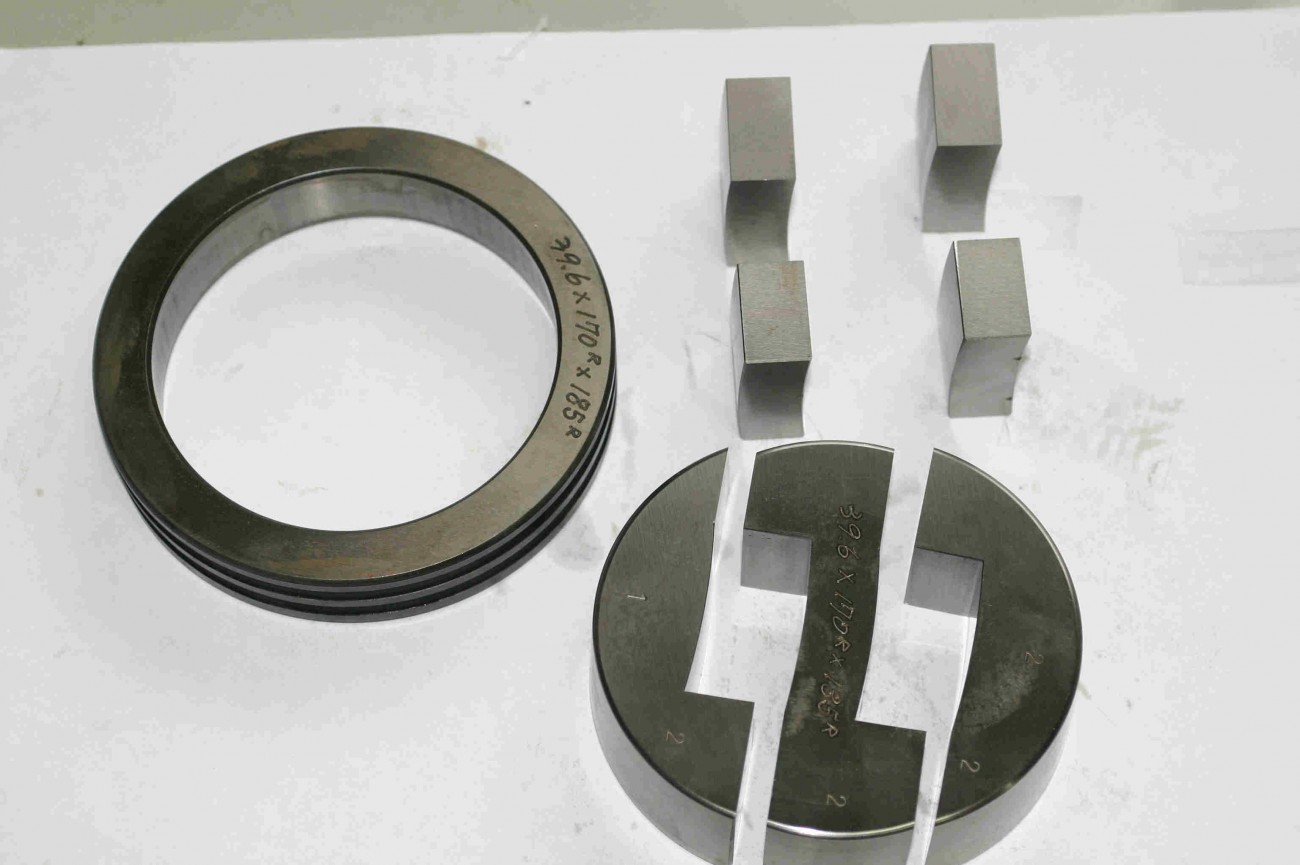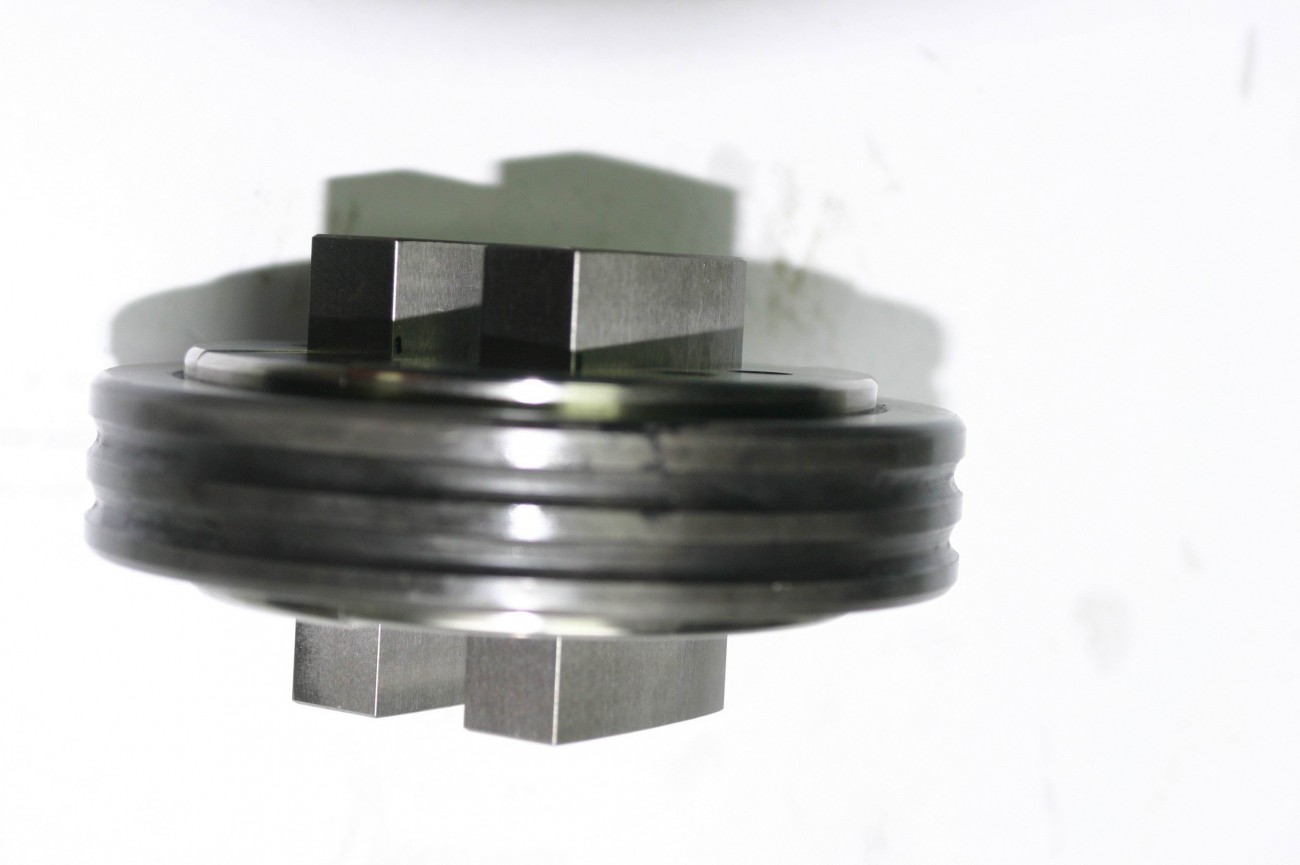 MACHINE FEATURES
TWO OPERATOR WORKING

TWO MOLD IN ONE PRESS

EASY TO OPEN MOLD
TECHNICAL DATA
- MODEL NO : UP45T
- POWER SUPPLY : 380V, 60HZ, 3PHASE
(DIFFERENT VOLTAGE AND FREQUENCIES ON REQUEST)
- MAX.POWER CONSUMPTION : 9 KVA
- COMPRESSION FORCE : FROM 3,000 TO 45,000 KG
- STROKE : : 200MM
- PRESSING DIAMETER : OUT DIAMETER 200mm
- M/C DIMENSION : LENGHT1,100mm X WIDTH1,320mm X HEIGHT1,730mm
- WEIGHT : APPROX. 1,700 KG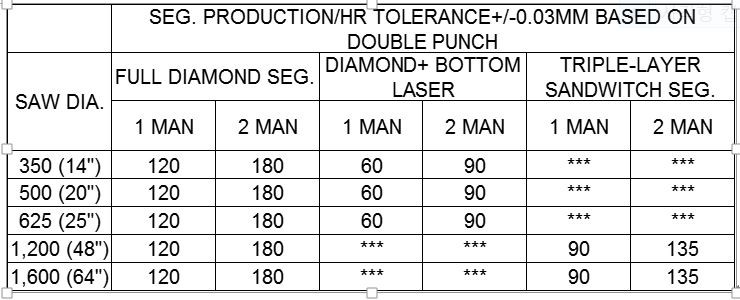 NOTE
This technical data may be used only for guideline of production. DIEX Corp. will reserve the right to introduce any technical modification to its own machines, also in contract acquired, which its irrevocable decision are improvements. Therefore, any datum given on the catalogues & and data sheet has only indicative value.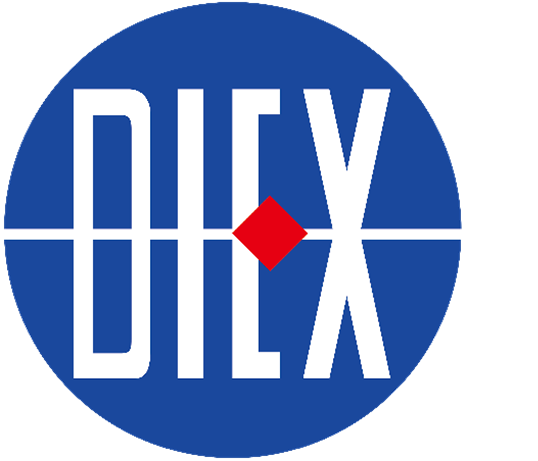 Advanced Machines & Equipment for Diamond Tools
DIEX CORP.
www.diex.com / sales@diex.com / T. +82 70-8877-4563 / F. +82 2-6442-3804