Auto Core Drill Sand Blasting Machine Model ASB CD 250
for making sand blasting of core drill in automatic way
AUTO CORE DRILL SAND BLASTING MACHINE

MODEL NO. ASB CD250
This machine is designed to make sand blasting of core drill in automatic way.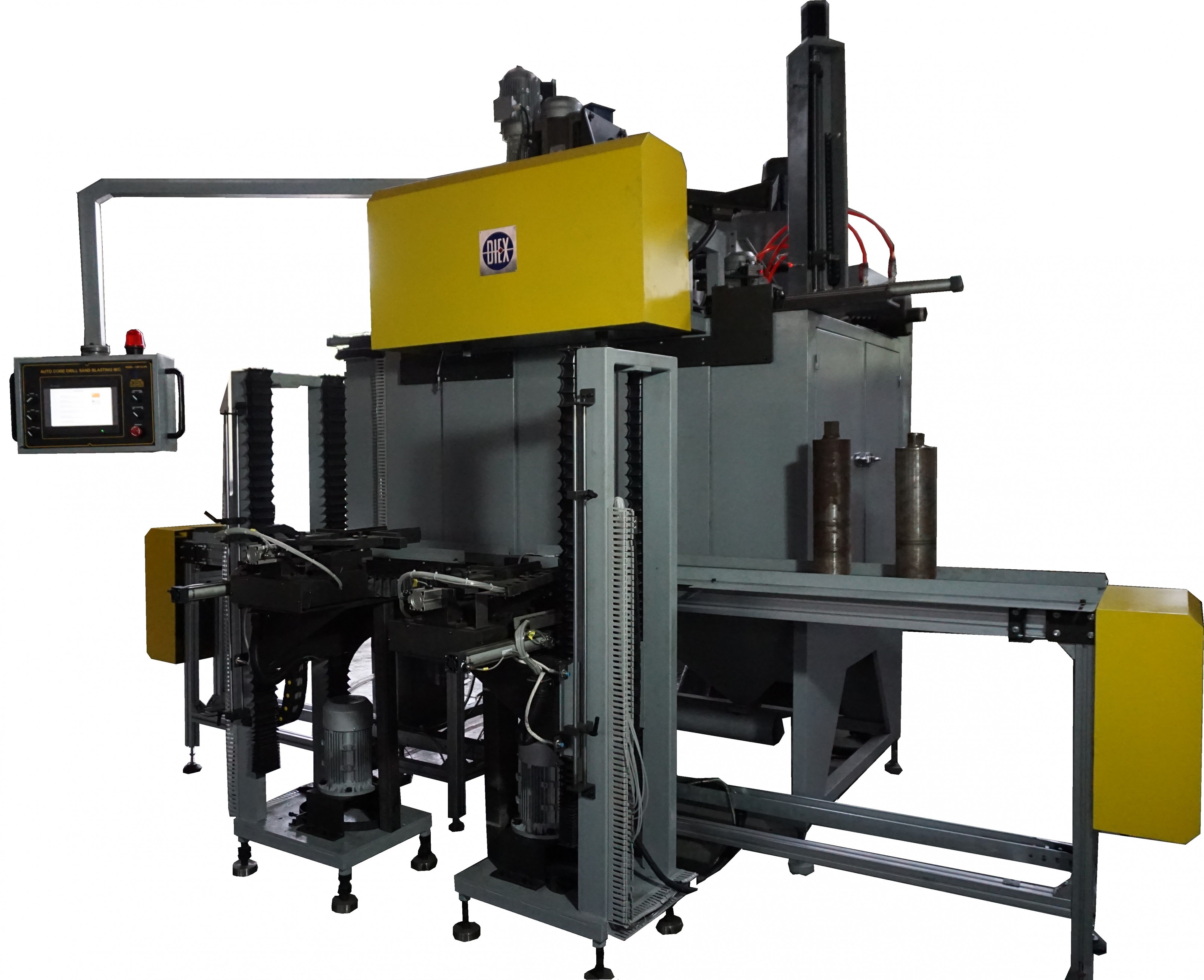 FULL AUTO LOADING & UNLOADING OF CORE DRILL.

EASY TO OPERATE

DUST COLLECTED ATTACHED.

GUN SHOT ON OUTSIDE & INSIDE ON SEGMENT PART.

HIGH PRODUCTIVIETY.
Power:380VAC 3KVA
Compressed Air for Machine Control :0.4~0.6Mpa/0.2M3/min
Sand Blasting Air:0.6~0.8Mpa/1.5~2.0M3/min
Sand Blasting Mode :Dry
Drill Dimension: Dia 25~90mm/Length:90~100mm
Blasting Position: Outside surface+ inside surface(50% or 100%)
No of Blasting Gun:2 ea
Loading & Unloading :Auto
Productivity:150~200pc/Hour
Machine Dimension:1,300Lx1000Wx2200mmT
Weight:Approx.800Kgs
This technical data may be used only for guideline of production. DIEX Corp. will reserve the right to introduce any technical modification to its own machines, also in contract acquired, which its irrevocable decision are improvements. Therefore, any datum given on the catalogues & and data sheet has only indicative value.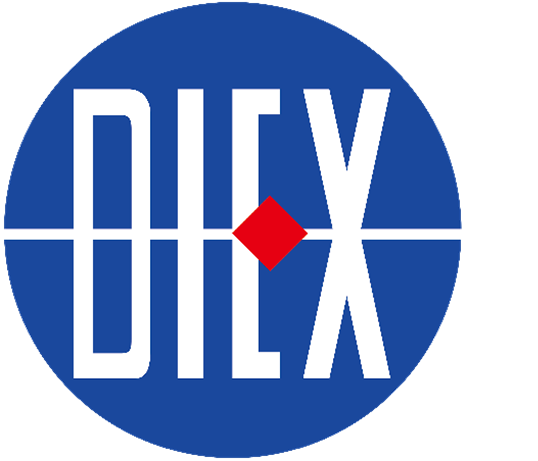 Advanced Machines & Equipment for Diamond Tools
DIEX CORP.
www.diex.com / sales@diex.com / T. +82 70-8877-4563 / F. +82 2-6442-3804