AUTO GANG SAW BRAZING MACHINE : GAB10
Seg repair option
AUTO GANGSAW BRAZING MACHINE : GAB10
Automatic induction brazing machine for diamond segments for gang-saw blade .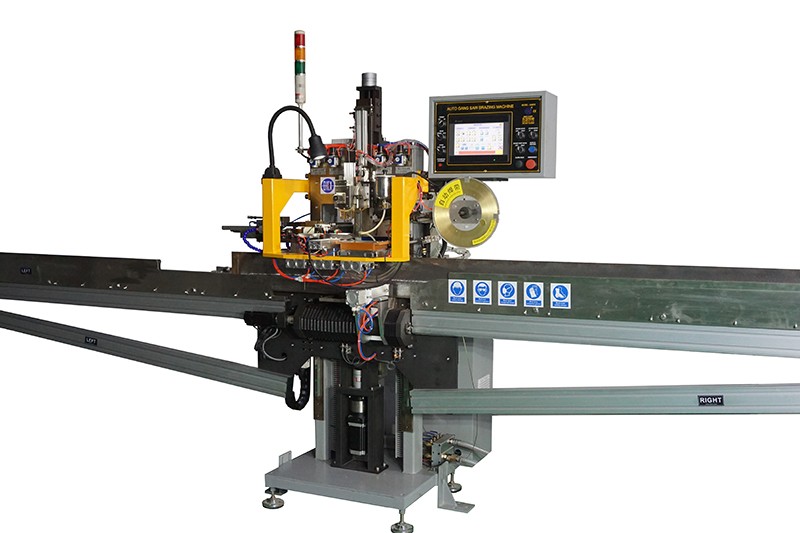 Option: Segment Take out function
Full Auto Brazing Position adjustment system for arrow shape shank brazing
- Automatic feeding segments, transport,shank feeding of silver solder enable good quality of brazing.
- Fully automatic control by PLC & monitor program.
- High efficiency of brazing by H.F Induction generator.
- Every segment distance (pitch control)programed at Touch Screen.(36 program available)
- Heating by Time or Pyrometer as selection.
- Pitch control by Servo Motor+Ball Screw to endusre seg.distance.
- Auto segment position adjustent system via stepping motor and sensor for arrow shape gang saw.
TECHNICAL DATA
- MODEL NO. : GAB10
- POWER SUPPLY : 220/380V, 3PHASES, 50/60Hz
(Different voltages and frequencies on request)
- ELECTRIC POWER : 22 KVA
- COOLING WATER : 20 liter/min - 1~3 BARS
- AIR CONSUMPITION : 30 liter/min - 6 BARS
- Segment Length from 18 to 50 mm
- Segmetn Height from 5 to 25 mm
- Segment Thickness 1.5~12mm
- Segment No 1~34 or more
- Brazing Saw Size 2.1M~5.5M
- Program possible stored up to 36 programs
- OVERALL DIMENSIONS : L: 7,700Lx1,150Wx2,200 H mm
- WEIGHT(INDICATIVE) : Approx. 800 KG
- OPTION : Cooling system by Chiller / segment take out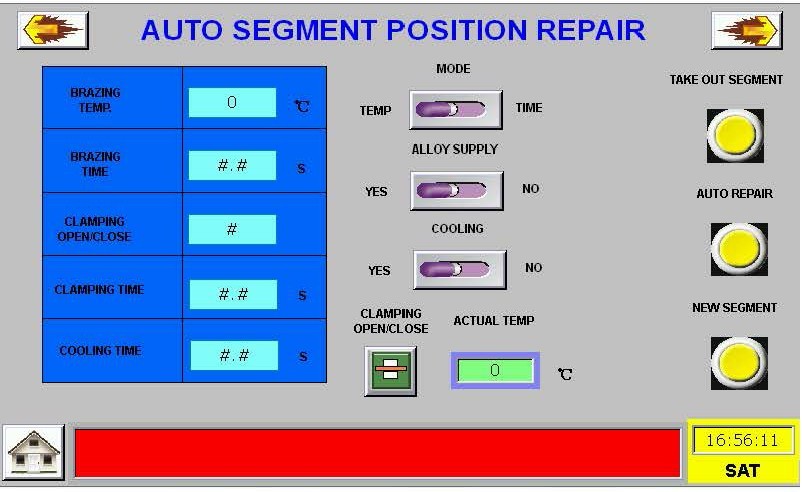 Auto Segment Repair Function
For one segment or few segments repair or re positioning,we have delveloped new program to make one touch operation by
special program.
This technical data may be used only for guideline of production. DIEX Corp. will reserve the right to introduce any technical modification to its own machines, also in contract acquired, which its irrevocable decision are improvements. Therefore, any datum given on the catalogues & and data sheet has only indicative value.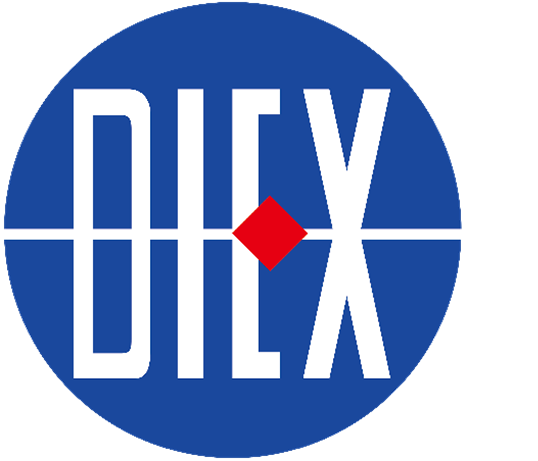 Advanced Machines & Equipment for Diamond Tools
DIEX CORP.
www.diex.com / sales@diex.com / T. +82 70-8877-4563 / F. +82 2-6442-3804